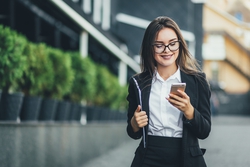 DEDICATED - The Legal Secretary Journal June Edition is now available to view online.
It was Mental Health Awareness week during May. ILSPA loved seeing the wealth of informative articles that companies from our sector shared throughout this period. Carrying on from this, we want to highlight some useful resources regarding wellness and mental health.

Firstly, we would like to bring awareness to the fantastic work that LawCare does for the legal profession. LawCare is a mental wellness charity who have been supporting the sector for over 25 years. They promote wellbeing in legal workplaces and also drive culture change in education, training and practice. Find out more about their work and, in particular, their peer support initiative.
We also have an article from our partner Simply Law on how to deal with stress when working in the legal sector. It gives clear and easily advice on how to stop, step back and manage the mental workload of working in a busy firm.
As well as this month's valuable mental health resources, we also have a selection of career advice and professional development articles to share with you. Journal regular, Julie Perrine, talks about the importance of creating a professional social portfolio, whilst her article on '5 Steps to a Clean Inbox' will improve your online organisational skills. We have Amy O'Neill from The Assistant Room offering her expert advice on negotiating a pay rise as an Assistant and, to round up this edition nicely, Seamus Ryan returns to expand on the recent Family Law updates regarding divorce.