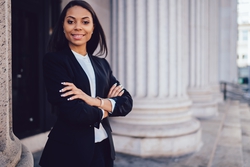 DEDICATED - The Legal Secretary Journal August Edition is now available to view online.
It is with great pride that ILSPA would like to announce our recent partnership with Cardiff Metropolitan University. The University has developed a new degree programme in Business Law and Management, which has been successfully accredited by ILSPA. Read more about our partnership, and the exciting work that we will be doing together, in this month's lead article.
This month's news has meant that we are feeling particularly positive here at ILSPA. We want to spread this positivity by sharing some uplifting and inspiring articles to motivate you over the summer.
Simply Law offers advice on how to talk about your greatest strength in an interview. They also tackle the recurrent but very important topic of having a good work-life balance. For those of you who are just beginning your Legal Secretary and PA careers, Oriel Partners return to offer some heartening tips on how to secure an admin role without experience.
For more experienced Legal PAs, Secsinthecity introduces us to this year's PA of the Year sponsors, Tay Associates. Don't miss out on your opportunity to be crowned a winner at the 2022 PA of the Year Awards. Follow the link in their article to nominate yourself or a colleague.
Finally, Legal mental health charity LawCare is hosting its first conference this year to celebrate its 25th anniversary. This is your opportunity to learn more about how to improve the culture within the law and make your legal organisation a happier and healthier place to work. The online conference 'Building a Better Life in the Law' takes place on 28 September. Find out more information and how to get tickets in our journal.