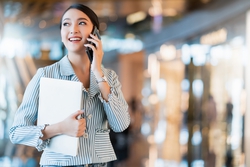 DEDICATED - The Legal Secretary Journal April Edition is now available to view online.
A question we often get asked is how to enter the legal sector. Many of our Graduates are just starting out in their careers and looking for Legal Secretary work for the first time. If this sound like you, take a look at this month's lead article. In partnership with Lawyer Monthly, Simply Law hears from John Watkins, Director of Employability at The University of Law, on the five best ways to get started in the profession.
What about those already well-rooted in the legal sector, who may be looking at their next step rather than first one? If you are interested in advancing your role, Simply Law has also spoken to Millie Swaby-Pritchard, an LPC graduate and Paralegal. Millie shares how you can get involved in a number of extracurricular activities to make sure you stand out when applying for roles as a Paralegal.
Julie Perrine, CEO of All Things Admin, returns this month with some administrative topics for you to consider. These are perfect if you are thinking about an admin 'spring clean'. She talks about online awareness and protection in 'How to Improve Online Security in Your Remote Office Space'. Julie also provides some great tips on organising in 'Simplifying Your Filing System and Retire Your To-File Pile'.
Finally, we wanted to take a moment to acknowledge the 9 million people who took part in Earth Hour last month. By switching off their lights, they demonstrated that small actions can make a big difference. When we make changes to our lives to reduce our environmental footprint, we inspire others to do the same.