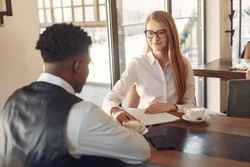 DEDICATED - The Legal Secretary Journal September edition is now available to view online.
In this month's journal, we hear from one of our Associate Members and former Students, Kimberley Evans. Kimberley's story is both interesting and inspirational. After achieving ILSPA's qualification in 2018, Kimberley was able to secure her first role as a Legal Secretary. She is now using her current role to gain the qualifying work experience needed to become a Solicitor and hopes to cross-qualify as a Barrister in the future. Her progression is a fantastic example of the career options that are available for Legal Secretaries.

We have taken inspiration from our interview with Kimberley and have put together a range of articles that will help you with your professional development and career progression. Simply Law has contributed an insightful piece to help make your CV stand out by showing employers that you are passionate about law.
Fellowship Member and regular contributor, Natasja King, has written a brilliant piece about being solution-focused in all aspects of your life. Her positive and helpful approach can be applied to work, home life or even a job search. If you are in need of a solution to help boost your productivity, you should also take a look at Julie Perrine's article about how clutter can affect our work.
Finally, we have presented a list of the best online resources for Legal Secretaries looking to improve their audio typing skills. Audio typing is a valuable skill for those wishing to improve their professional abilities as a Legal Secretary. Learning a new skill or improving on existing skills is a great way to boost your confidence and your CV.