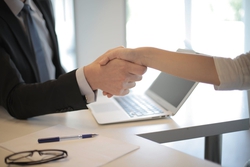 The October edition of DEDICATED - The Legal Secretary Journal has been published and is now available to read online.
Due to the ongoing COVID-19 pandemic, people have been wondering how they can secure a Legal Secretary job. If you are currently looking for work, this month's edition of our journal contains advice from experts in the field on how to get hired. Please do not hesitate to contact us if you would like to speak to a member of of team about the current situation.

For those of you who have studied with us as a stepping stone to becoming a Paralegal, Amanda Hamilton has aimed to dispel the myths and assumptions surrounding the profession. Amanda is the Chief Executive of the National Association of Paralegals and is also the leader of our Royal Courts of Justice tour. Whilst the tour is not taking place at the moment, all Students will have the opportunity to book a place as soon as it is running again.
Are you sometimes guilty of being a procrastinator? It can be a frustrating habit leading to important tasks being left to the last minute. However, there is help at hand through this month's journal. Procrastination can be a habit you can break once you have developed the right tools and mindset.