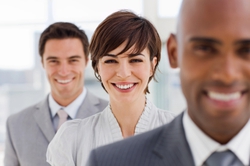 DEDICATED - The Legal Secretary Journal October edition is now available to view online.
ILSPA has some exciting news to share this month. In April, we announced that top-ranked multidisciplinary law firm, Joelson, was offering exclusive mentoring to ILSPA Students. After a rigorous application process, we are pleased to introduce you to the two successful applicants for the scheme, Ashleigh Almeyda and Rachel Hoar.

We spoke to Ashleigh and Rachel about what made them apply for Joelson's mentoring scheme, how they found the application process and what it was like to visit the firm for the first time. You can read about them in this month's lead article.
This month's edition has some excellent articles offering career advice. PA and administrative recruitment experts, Oriel Partners, discusses the7 benefits of temping according to temp workers themselves. Julie Perrin, from All Things Admin, warns about the dangers of becoming a workaholic as well as providing an Admin's guide to being between jobs. This is an essential read for anyone currently tackling the job market.

For those with a keen interest in technology, Seamus Ryan has written about the recent developments in lawtech and how it is impacting and being used in the legal profession. Lawtech features highly on the agenda for Legalex's upcoming event, which returns to ExCel London in November. You can find more information about the event and how to get free tickets in their article.