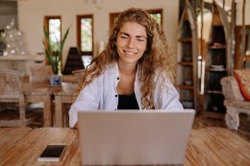 The November edition of DEDICATED - The Legal Secretary Journal has been published and is now available to read online.
We are delighted to announce that we are providing our Legal Secretaries Diploma course through live online classes in January. To celebrate this, we are offering an early bird discount of £100 to those who enrol by 30 November 2020.
In light of our new online classes and the need for people to work from home, this month's journal is focused on both learning and working remotely.

Our article 'Thriving in a Remote World' explains how the legal profession has adapted in this respect, covering topics such as networking, job hunting and interviews.

Due to the current climate, many firms have changed their onboarding procedures in regards to hiring new staff. Legal jobs board, TotallyLegal, has provided some great tips for starting a new job remotely.

Finally, we have pleasure in informing you that LegalEx 2020 will be going ahead as a virtual event next month. Online attendees will be able to sign up for seminars, and browse the virtual exhibition, including ILSPA's partners TotallyLegal and Simply Law Jobs. You will also be able to network with fellow Legal Secretaries and representatives from law firms in the virtual networking area.