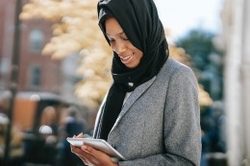 The November edition of DEDICATED - The Legal Secretary Journal is now available to view online.
This month, ILSPA had the pleasure of speaking to former Student, Ellie Braddick. Now a Legal PA in Central London, Ellie balances her busy job supporting 6 fee-earners with studying for a Law Degree. Find out how Ellie juggles work and studying, why she thinks ILSPA gave her a behind-the-scenes insight into her role and what her plans are for when she graduates.
We see the return of National Paralegal Day on 8 November. National Paralegal Day was established to celebrate Paralegals' role in the English legal sector and their contribution to the legal profession. To celebrate, The National Association of Licensed Paralegals (NALP) will host an evening event at the House of Commons in London, including NALP's Paralegal Achievement Awards and a host of keynote speakers. Find out how to book tickets in their article.

This edition of our journal also includes an interesting in-depth look at inheritance tax, which is an excellent read for all our Wills and Probate Secretaries and Students. We also have an enlightening piece about applying the hierarchy of needs to your work that is useful for us all.
We would like to inform you that as of the New Year, we will no longer be publishing monthly articles in our journal as we will be posting regularly to our blog instead. We decided that it was time to consolidate the two, making it easier for our Students and Members to access everything they need from our website. Instead of receiving a journal notification email each month, you will receive a monthly Membership email including highlights from our blog, our latest vacancies and Membership benefits.