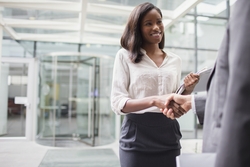 The March edition of DEDICATED - The Legal Secretary Journal is now available online.
We would like to take a moment to say welcome to all the new Students who have joined us so far this year! To help you along your learning journey, you will find a useful article about creating good study habits in this month's edition of our journal. Whether you are a new Student, an existing Student or you are returning to your studies after a break, we are sure you will find this beneficial.
This month, we are taking a look at the Paralegal profession. If you are an experienced Legal Secretary or PA, you may be considering your next career goal. Have you ever thought about setting up your own Paralegal practice? ILSPA's Patron, Amanda Hamilton, has taken the time to explain the practicalities of setting up a Paralegal practice, and why it could be a great move for Legal Secretaries looking to advance their careers. In another article, Amanda talks about the differences between the services of a Barrister, Solicitor and Paralegal, which are very useful to know when working within the legal sector. Amanda was the CEO of the National Association of Licensed Paralegals for many years.
Amanda Hamilton isn't the only ILSPA Patron who has been busy this month. John Stacey-Hibbert has written about the fascinating topic of 'Autrefois Acquit', more commonly referred to as 'Double Jeopardy'. If you are interested in criminal law, it is a great read! John holds a wealth of legal expertise after working in law for over 50 years.
To round off our March edition, Julie Perrine returns to help you not only recognise your working space style preference but also make it work for you by employing some handy tips suited to your style. Heat Recruitment also reports on its 2023 Legal Salary Survey. We are pleased to see some positive trends in the legal sector that we hope will continue to grow over the coming years.