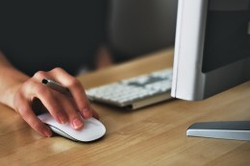 The June edition of DEDICATED - The Legal Secretary Journal has been published.
We have been hearing lots of positive stories during the lockdown. Not only are some people enjoying a more relaxed pace of life through working from home, but they are also finding more time to dedicate to their studies. One of our Students completed the Legal Secretaries Diploma course within a month, which is a record timescale. It just shows what you can do when you have the opportunity to focus.
For those of you who have been looking for work, try not to let the pandemic deter you. Our Partner, Secsinthecity, recently interviewed Gina Haynes who secured employment as an Executive Assistant over the telephone. She started her new role on her sofa with a laptop! Simply Law Jobs has also offered some advice on searching for new job opportunities. It has seen a 39% rise in legal job posts since the lockdown has eased.

Our very own Executive Secretary, Megan James, has provided some excellent guidance on the Dos and Don't of Video Meetings. Megan gave assistance to our tutor, Seamus Ryan, whilst we were setting up Zoom classes for our Students. Video meetings have been invaluable to businesses over the past couple of months. We believe that they are the way forward and will become the normal way of communicating with colleagues and clients in the future.