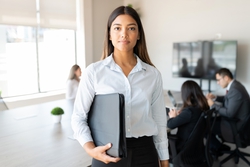 DEDICATED - The Legal Secretary Journal February Edition is now available to view online.
Last month, we met the winners of the prestigious PA of the Year Awards, hosted by our partner Secs in the City. ILSPA was delighted to hear that Breanna Worton had been awarded the Legal PA of the Year title. This month, Secs in the City has taken some time to speak to Breanna and find out about her career at global law firm Freshfields Bruckhaus Deringer.
We know that many of our Members will be wanting to continue to embrace the fresh start that a New Year offers. With this in mind, we have some great articles to inspire you to have a positive and productive mindset. Julie Perrin, CEO of All Things Admin, discusses the best way to 'manage up' as an Assistant. Sarah Armenariz, from The Assistant Room, offers advice about keeping a healthy work/life balance, and Seamus Ryan, ILSPA's tutor, explains about how self-reflection is the key to competence.
We have two exciting announcements to share with you in this month's edition of our journal. Firstly, The PA Show is returning to London Excel in March. They have kindly given ILSPA Members 10% off conference passes. Find out more about the event, including how to purchase a discounted pass. Secondly, Heat Recruitment has published their Salary Survey for 2022. It is full of useful insights for Legal Secretaries and other legal professionals. You can read Dan Hazzard's, Associate Director of Legal at Heat Recruitment, key take-outs for the sector.