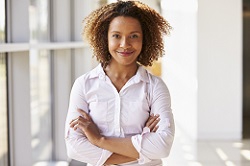 The April edition of DEDICATED - The Legal Secretary Journal is now available online.
If you are working from home for the first time, please read our article on staying productive and healthy. It will provide you with some great tips and help you to keep on top of things. Some of you may have more time on your hands at the moment to do your coursework. If you are returning to study after a break, we have provided some advice on getting back into the swing of things. Sometimes it can feel daunting to revisit something that you have not been in touch with for a while, however you can succeed.
Are you familiar with the wonderful world of podcasts? The beauty of podcasts is that you can listen to them almost anywhere - whilst you are walking, driving, cooking or even in bed! There are many interesting topics available, including talks for Legal Secretaries and PAs. These talks enable you to listen to other professionals in your field and gain valuable advice about your career. Take a look at the list we have provided on podcasts for Legal Secretaries and PAs.
For those of you who are going to be embarking on a Legal Secretary career this year, Heat Recruitment has given some guidance on how to start your CV and write your personal statement. Your CV provides the first impression you make on a recruiter so it is worth taking the time to produce a high quality document.
We wish you good health throughout the coming weeks. If you have any queries about your work or studies, please contact us at info@institutelegalsecretaries.com or call us on 0207 1009210.